Why VisualEyes?
If an uber fun, self-paced, workshop-in-a-box sounds like your thing, then VisualEyes is for you! With this building your Vision Board will be a joy.
Crafted using the principles of Design Thinking, VisualEyes takes you through a self-discovery journey.
Use this to create a Vision Board for your business. Have a team? Make it a team building activity! This could even be the perfect gift for someone starting their own venture.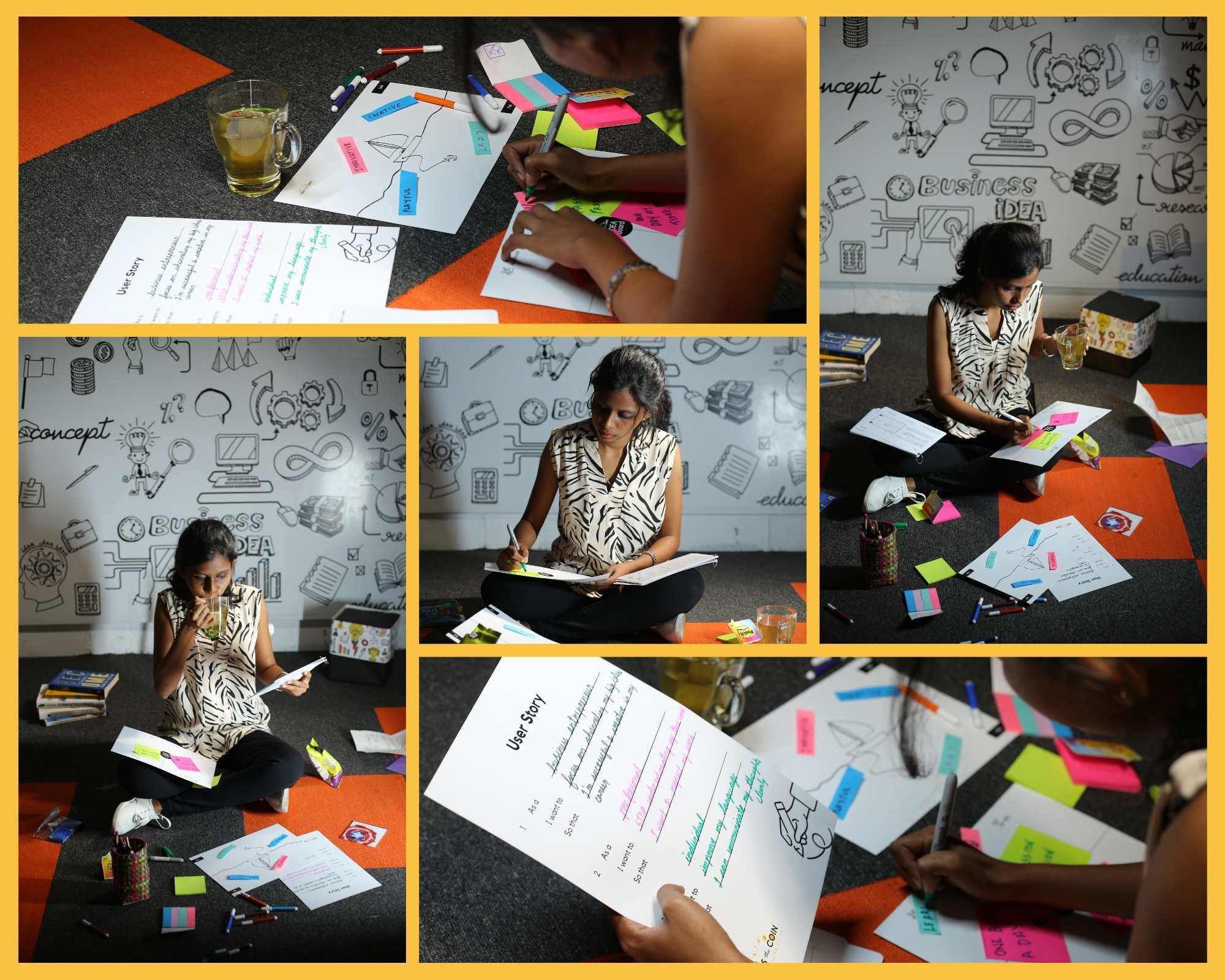 What's in the box?
Glad you asked! The box contains elements that provide multi-sense recalls to vision alignment. That's a lot of English that basically means that every time you hear the beat drop from our playlist, smell an awesome pot of tea brewing or pop a piece of chocolate into your mouth, you remember the goals you set for yourself.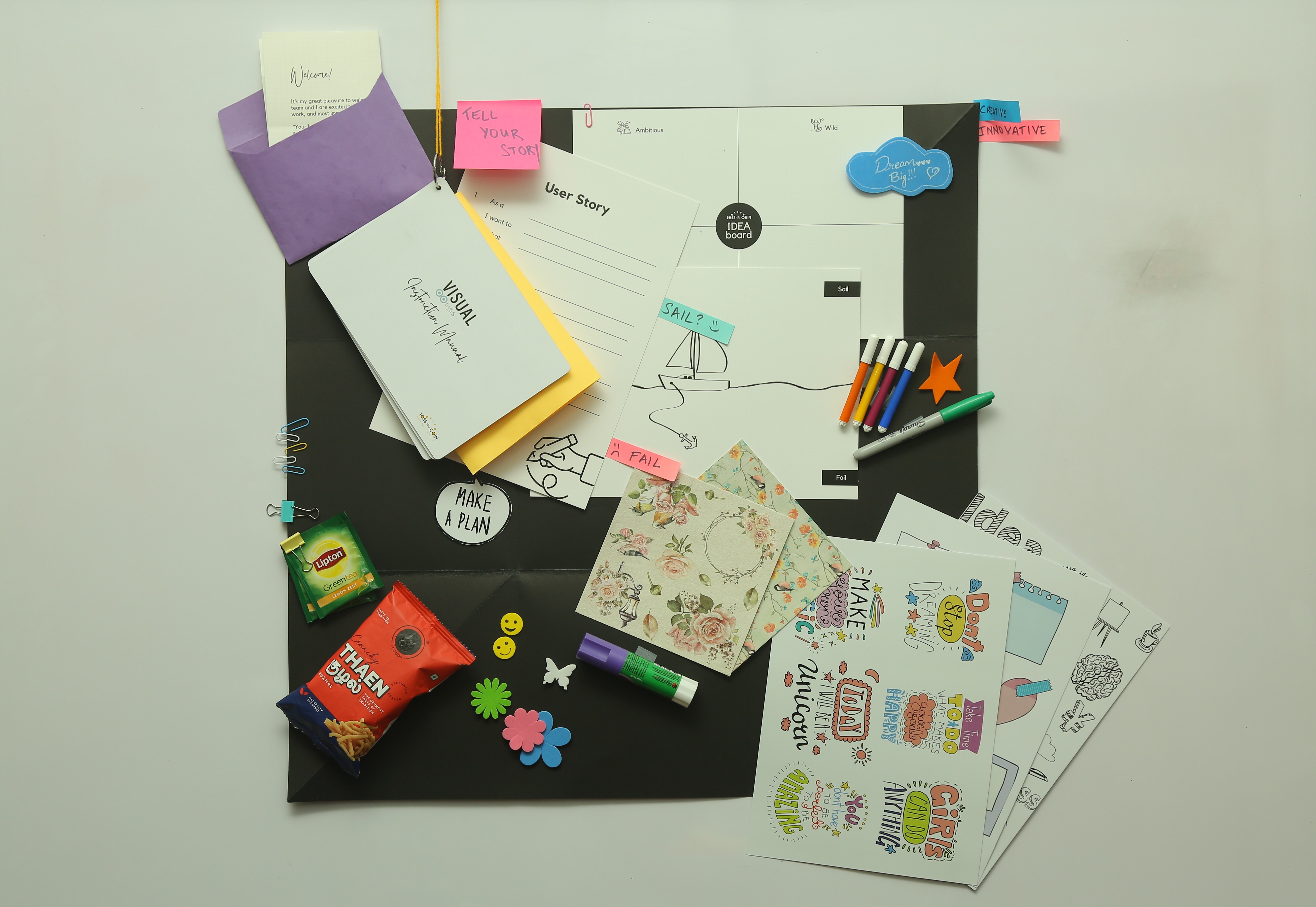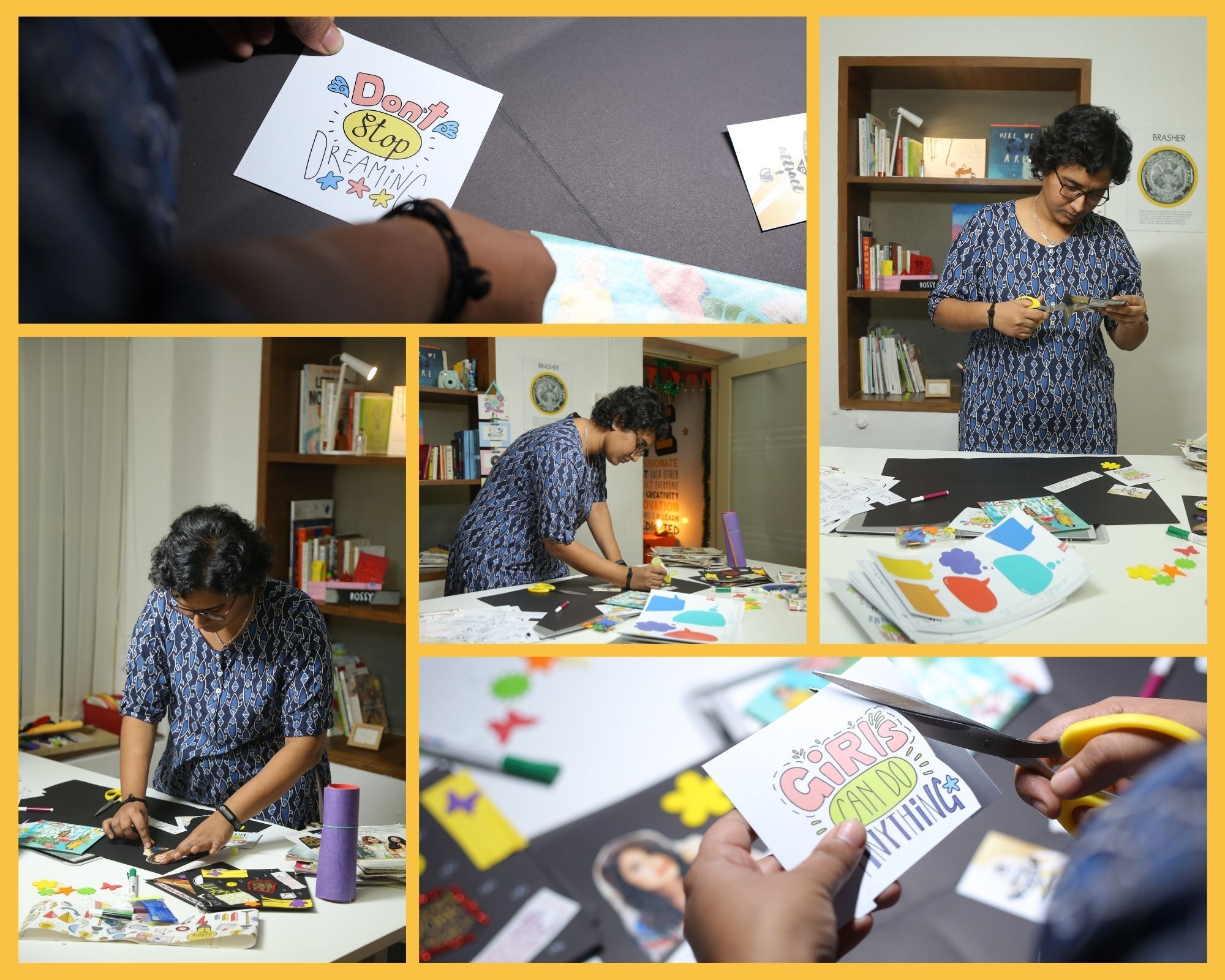 Why Vision Board?
Vision Boards have been around for ages. A physical board that reflects all of your goals. Having it close to you allows you to manifest your goals by unconsciously working on steps to achieve them. No wonder for many years now Olympians have been using visualization techniques to get into the mindset of a winner. For a team, the Vision Board process becomes a collaborative effort that opens up avenues to gain insight into the vision for your business.
Is VisualEyes my jam?
If the outcomes you want for yourself is anywhere in the vicinity of the affirmation, team building, bringing clarity, creative inspiration, goal setting and intent-action alignment, the answer is a resounding YES!
Think believing is seeing?
It is said that everything worth achieving in the world manifests itself twice, once in the mind and next in reality. In other words, heading towards generic goals that can't be visualized by your team would make it super hard for you to get everyone on the same page and run with it.
So how do you set effective goals at an organizational, team or even at an individual level

That helps you imagine the checkered flag waiting at the end of the road for you?

A creative funnel for your thoughts and actions, that would become the north star leading to your goal?

A compass that'd remind, redirect and realign yourself through the troughs and crests that everyone inevitably undergoes?
A vision board and the process of building is the answer to all of these needs